Westlake Acting Studio in April welcomed Gina Prince-Bythewood to our speaker series at Cal Lutheran University. This award winning writer-director of Love and Basketball, The Secret Life of Bees, and Beyond the Lights has a very different story to tell. She shared it with us while her new special event series on Fox, Shots Fired, was airing. Thanks for joining us Gina!
About our 'Conversations With… Speaker Series
Since 2011 Markus Flanagan has invited artist friends to share insight that can only be gained by having "been there." In this Speaker Series held at the Preus-Brendt Forum on the campus of California Lutheran University, entertainment professionals like Stacy Keach share insights from everything from his first job, (a play with another young actor named Morgan Freeman, who taught him a lot about acting) to the Oscar nominated film Nebraska (where he said Alexander Payne asked him to alter his teeth as the character)
We've heard Melissa Gilbert talk about the business side of the industry from her perspective as former Screen Actors Guild president. Doug Jones discussed falling in love with Jessica Alba in 40 pounds of prosthetic, motors, and make up. Veteran character actor Jack McGee reflected on how his very humble beginnings continue to provide the vault of emotion he uses everyday in his career, and regular players Molly Hagan, Spencer Garrett, Jon Polito and others talk about the climb up from finding an agent through audition and finally to landing that breakthrough job.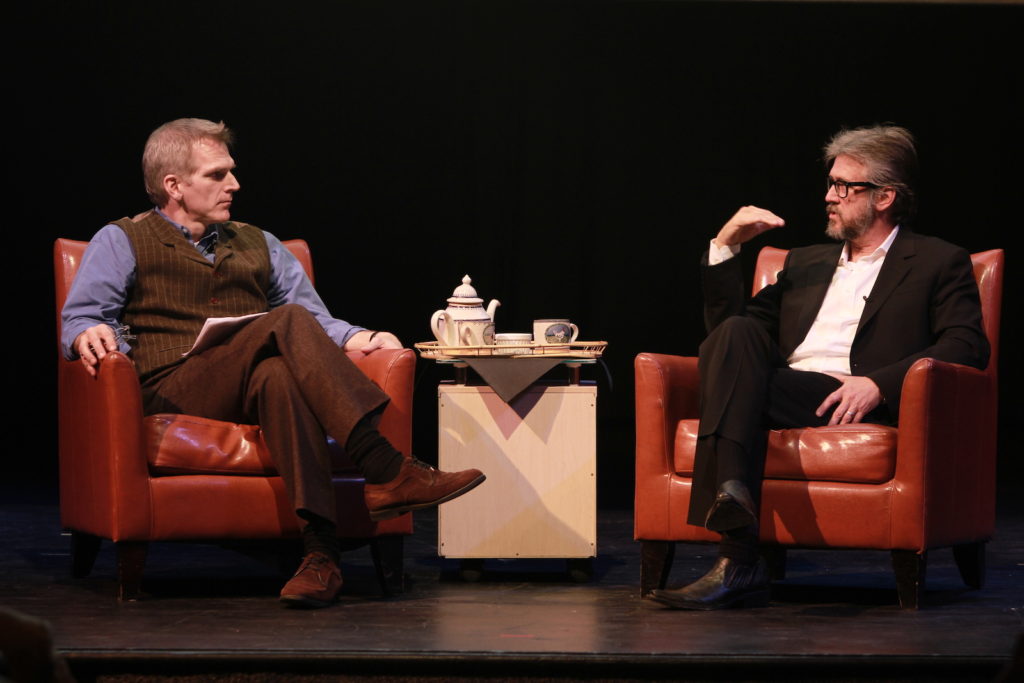 Why learn everything the hard way? Actors who care about the next generation share how they handled everything you will come up against and how they made those hurdles into a career is worth the cost of the free admission alone!
Watch our conversation with Stacy Keach:
</ br>
</ br>
Watch the full video of all of our conversations to date!
Read our PRESS!!