All classes are currently On-Line! We had hoped to go back in-studio for the Fall but we will not. The instant it feels like it's safe and the work can be done properly in doors we will go back in studio, for sure.
Master Class and First year Meisner will be offered on line, those classes are enrolling now!
Beginning Scenes class will be offered on line BUT the On-Camera class will not.
Master Class World Tour
The summer 2019 Europe Master Class sessions is just wrapping up. With students in London and Ireland I shared the Westlake Acting Studio curriculum: beginner and advanced acting classes, introduction to Meisner technique, and the practical skills training we include in our on-camera and auditions classes.
Read on for more about the world tour. Here at home we are now signing-up students for Westlake Acting Studio first-year classes and Masterclass in the fall. Reserve your place now!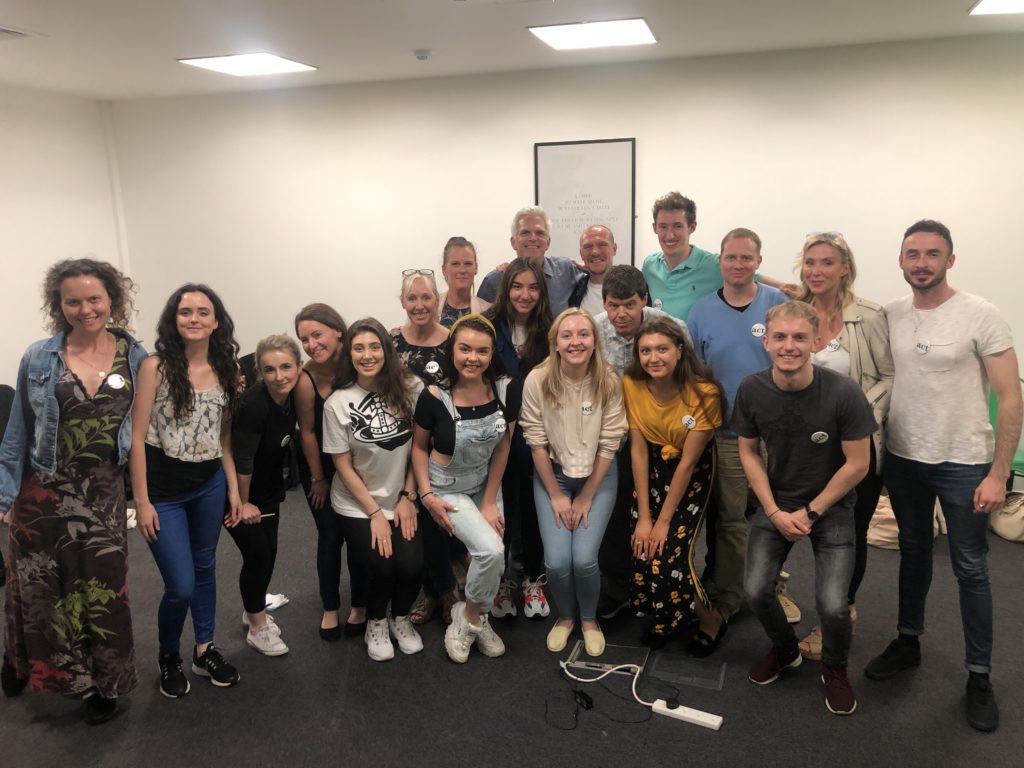 Conducting an intro or masterclass overseas is different. And one important difference is the production environment. New York and Los Angeles are entertainment industry capitals, and overseas acting students were very interested to know all about how production happens here. I highlighted the differences between auditioning stateside and overseas.
I want to thank our overseas hosts — the acting school and Meisner programs that allowed me to bring my experience to new and intermediate acting students. Some stops on my July itinerary:
Dublin July 6th: Masterclass at Momentum Studio
London July 9th-11th: Masterclasses at The London Meisner School
London July 11th: Q&A at City Academy
Manchester July 13th-14th: The Actors Lab
Bristol July 15th: West Acting Workshops
London July 21st: City Academy
---
ROGUES of LA: The Studio-Based Web Series!
Rogues of LA is a web series created, shot, edited, scored, and of course, performed by students of both the Westlake Acting School and Cal Lutheran University where Markus is a professor in the theatre dept. Watch the previous eight episodes!